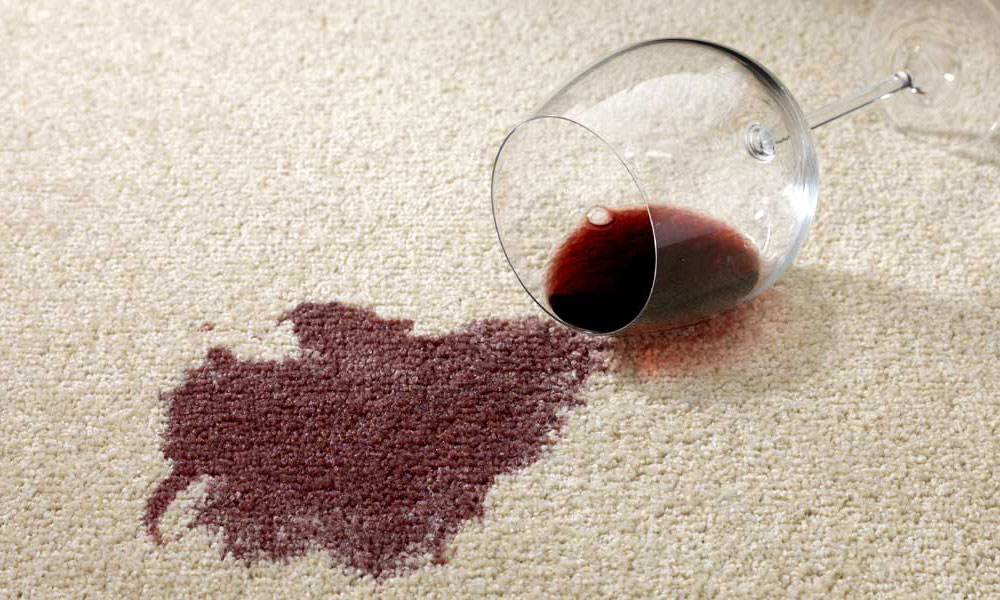 Specialty Carpet Stain Removal in San Francisco CA
Beyond providing industry-leading cleaning solutions for carpets, upholstery, and area rugs, our professionally trained technicians are fully equipped to handle even the most stubborn stains with our expert stain remover.
About Our Carpet Stain Removal Services
At Chem-Dry, our technicians know that a majority of spots and spills can be easily removed with our standard Hot Carbonating Extraction carpet cleaning process. But occasionally stubborn stains, such as those from permanent marker or nail polish, require special treatment.
Our carpet stain removal experts are equipped with state-of-the-art products that can tackle virtually any spot or stain with our Specialty Stain Removal service.
Chem-Dry leads the industry in products and solutions that help you win the battle against tough stains. There's a reason why we say "If we can't get it out, no one can."
Our carpet stain removers are willing to try to remove any stain. We have had success removing spots from:
Berries
Soda
Blood
Candy
Nail polish
Coffee
Honey
Fruit punch
Jelly
Mud
LipstickMarker
Urine
Wine
And more
Each stain is unique and our expert technician will prepare an on-site evaluation and no-obligation quote.
In addition to stain removal services for carpets, Chem-Dry also offers rug and furniture stain removal treatments.
From ink to wine and coffee, glues, or other seemingly permanent damage, you can trust Chem-Dry by Leonard to remove those stains in San Francisco. Call today to learn more (415) 747-0555!
Specialty Carpet Stain Remover
★★★★★
Rated
5
/5 based on
82
customer reviews
We are equipped to handle even the toughest of stains. Our technicians have had success removing wine, mud, coffee, red dye, ink and other seemingly impossible stains.
Customer Reviews
They came. They saw. They cleaned.
- by
Nick G.
,
&nbsp March 21, 2015
★★★★★
5
/
5
stars
"I wish I could blame all the stains on our baby but I dropped a cup of coffee on one new carpet and my wife dropped a glass of orange juice on another. They came. They saw. They cleaned. Both carpets are good as new. Have a feeling we will be seeing more of these guys. Highly recommended."
Removed Stains I Thought Were Impossible
- by
Molly N.
,
&nbsp February 5, 2018
★★★★★
5
/
5
stars
"I cannot recommend these guys enough. They were able to squeeze me in for an appointment day-of, showed up right on time, and called when they were on their way to confirm the timing. They were courteous, quick, and did a great job cleaning my couch and ottoman. They were even able to remove some stains that I thought were impossible to remove. I'll be using them again!"
Schedule an Appointment Today!
Let our trained technicians evaluate your issues, discuss your needs and provide you with a free, no-obligation quote. Contact us to get started.